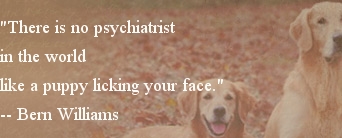 Eng. and Am. Ch. Longvue Jackpot (Jax) is siring pups who win at Airedale specialty shows and earn Grand Championships, Group, BIS and HIT awards.  A few of his specialty winning offspring include:

Gold GCh. & Canadian Ch. Penaire's Chip Leader at Longvue (Jaxson) - WD/BW 2011 ATCA Floater; WD all 4 days 2011 MCKC weekend; BOS MCKC 2012 and ATCA floater 2013; BOB and bowl winner MCKC 2013; Number 1 Airedale 2012; Number 1 Airedale dog 2013; Westminster BOB2013; Multiple Group 1 & Specialty winner; Am. & Cn. BIS winner

Silver GCh. Penaire Cash Game at Longvue - WB 2011 ATCA Floater; 2 time Select 2011 MCKC weekend; AOM 2011 MCKC; In 2014, BOB Hatboro 2,  BOS Devon, Select MCKC and BOB Eukanuba; Multiple RBIS wins

GCH Longvue Up the Ante - Our rising Owner handled star -multiple Group 1 wins;  BIS win; Number 5 Airedale 2018

Ch. Plum Perfect's Burning Love of Kubiaire - WD from 6-9 puppy at the 2009 ATCA Floating Specialty. Littermate to Ch. Plum Perfect Big Hunk of Love and Ch. OTCH Plum Perfect's Blues Legend OGM, UDx5, BN - a multiple high in trial (all breeds) winner.

GCh. Darbywood's Master of the Game -  2010 MCKC weekend -2 time AOM winner; and a CH & BIS winner in Germany.  Littermate to Ch. Darbywood Aces Up at Longvue specialty winner at ATCNJ 2010 and ATCNO I&II in 2012.

Ch. TailsUp Mama Mia and Ch. TailsUp Longvue Ferris Bueller,  Both had regional specialty wins at Canfield and won AOMs at the 2011 MCKC weekend.  

Ch. Singing Hill's Skylor of Waggin-Aire -WB at MCKC 2012 

Jax continues to sire BIS winners; ATCA National specialty winners; regional specialty winners; top obedience dogs and wonderful family pets.