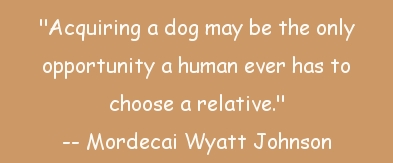 ​    April Clyde  began exhibiting and breeding Airedale Terriers in 1979 under the kennel name of Buckshot.  This small breeding program produced group winning owner-handled Champions, Obedience and Hunting titlists and numerous wonderful family pets.  Simultaneously, Todd Clyde established himself as a professional dog handler, specializing in terriers.  He trained and exhibited numerous terriers to Best in Show wins and oversaw the breeding of Airedale, Welsh and Irish Terriers.  When April and Todd married in 2003, Buckshot became Longvue Airedales and the Clydes combined their knowledge and abilities to produce exceptional puppies.  Now more than 15 years later, we have succeeded in establishing a breeding program noted for producing pups with outstanding temperaments and wonderful breed type.  The success of our efforts is demonstrated regularly in the show ring and in the loving homes of our pups. 

     The sport of dogs is our serious passion.  Our membership and participation in several regional and national dog clubs demonstrates our commitment.  Todd has conducted seminars on handling and grooming show dogs and April frequently presents seminars for prospective Airedale Terrier judges.  Both of us judge Airedales, all terrier breeds and many Toy and Non Sporting breeds at AKC shows.  So, Airedales are a major part of our life!  We breed litters, trim and train our dogs and exhibit them in conformation events.  

But most importantly, just like you, we live with Airedales as our beloved family companions.