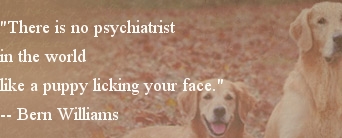 We are moving into the fourth generation of our breeding program.  Our goal right now is to further solidify the qualities that we have demonstrated in the second and third generations.  Beginning with health and temperament and moving onto looks and ring presence, we look to some promising pups to continue the Longvue tradition.  As always, we will utilized the Airedale Terrier breed standard to guide our course in temperament and conformation details.

     Jaxson initiated the fourth generation with pupsthat he sired. Jaxson's son "Johnny" is pictured at left top as 11 months and he and his sister, Stella Blue, earned their AKC Championships in the past few months.  He also sired an outstanding litter born to GCH. Brisline's Goforit Energizer Bunny who was the Number One Airedale in 2011.  One of these puppies - Brisline's Bombshell at Longvue - (Rita) is at home at Longvue and will be shown in 2014.  

    Not to be left out, Jaxson's sister Jessie has also been also been busy in the whelping box whelping a litter sired by Ch. Spindletop's New Kid in Town.  Four of these pups are growing up at Longvue and we look forward to their show careers.  Their call names are Jazz Man, Jake, Jenna and Jackie O.  Jazz Man and Jenna are pictured at left at 6 weeks of age.

    Meantime, many other Longvue pups are living the good life in loving homes!  Let us know if you would like to be a part of the Longvue family and we will help find the right pup for your home. 

 Our breeder owner handled special, GCh.B Longvue Up the Ante, made his mark last year in the show ring finishing the year as #5 Airedale in 6 months of showing.  Tony (GCh.B Yeloman Longvue G'Day Mate) is currently #1 Airedale in the country.  And now, there is DALE!

    Jaxson (GCHG Penaire Chip Leader at Longvue) initiated our third generation with three pups finishing from his first litter.   He has continued to  produce many standout pups including GChG Brisline's Baron Basil of Woodside (Phil), who was the top Airedale in the US in 2016 and 2017  (all breed system). and is a multiple BIS winner.  Jaxson's daughter "Lotus" (GCH. Longvue Limited Edition) earned a Ch. &GCH. and  multiple Group 1 awards handled by breeder-owner Todd.   Lotus has a very special pup due to be shown in March 2019 - look for Dale with Leonardo.  Jaxson also sired a litter from our Australian import Aust. Ch. Yeloman Jazz Funk.  Three of these pups stayed at Longvue and all finished their Championships.    Trudy (Ch. Longvue Yeloman Temptation with Penaire) is raising her first litter of 11.  Tony, under new ownership, became Ch. Yeloman Longvue G'Day Mate.  He is now a GCh Bronze level and is currently ranked as the #1 Airedale in the US.  Trevor, also a Champion, watched his first show pup, Boss, win all his classes at our National Floating Specialty in March 2019.  Look for much more from this promising boy.     

Beginning with health and temperament and moving on to looks and ring presence, we continue the Longvue tradition of excellence in the ring and in the home.  It is called Preservation Breeding.  At Longvue we produce "Type and Temperament, Generation after Generation"