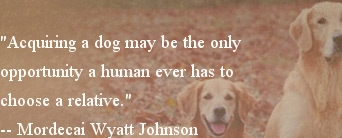 Second Generation _ Jaxson 

Jaxson was Number One Airedale in all systems in 2012.  He was also number one Airedale in Grand Championship points in 2012. He won multiple Regional Airedale Terrier Specialties and was the only Airedale Terrier to receive a Best in Show in 2012. Jaxson received recognition from Airedale Terrier Breeder Judges, Terrier Specialists and "all arounder" judges from the US and Canada.  He finished the year with 101 Best of Breed Wins; 41 Group Placements; 7 Group Wins and 1 Best in Show awarded by Mr. Darryl Vice  

 In 2013, he was Number One Airedale (male) all systems.  He won BOB at Westminster Kennel club under terrier specialist Gary Vlachos and won BOB at the Airedale Terrier Club of America under Airedale Terrier breeder judge Charles Foley.  Jaxson was the first Airedale Terrier in the country to achieve the Gold Grand Championship level.  He went on to become a Canadian Champion and Best in Show winner in Canada. 

   Most importantly, Jaxson has proven that he is able to pass his lovely looks and temperament on to his pups.  

He has sired multiple Champions and Grand Champions for Longvue and others.  The Number One Airedale in the country in 2016 and 2017, "Phil", is a Jaxson son. The #2 Airedale in the country for 2018 and 2019 GChS Yeloman Longvue G'Day Mate (Tony), was bred by Longvue  and is a Jaxson son.  Tony is now back at home at Longvue.  The #1 Airedale for 2020 GCHS Longvue Buonaire Daredevil with TailsUp (Dale) was a Jaxson Grandson. 

 Longvue - Preserving Type and Temperament, Generation after Generation

Gold Grand Champion Penaire's Chip Leader at Longvue  (JAXSON) was #1 Airedale in the US 2012 and #1 Airedale Dog 2013.  Jaxson is the sire of the 2016 & 2017  #1 Airedale in the country - PHIL.  Jaxson is also the sire of the #2 Airedale is the country for 2018 and 2019 -TONY who was bred by Longvue.